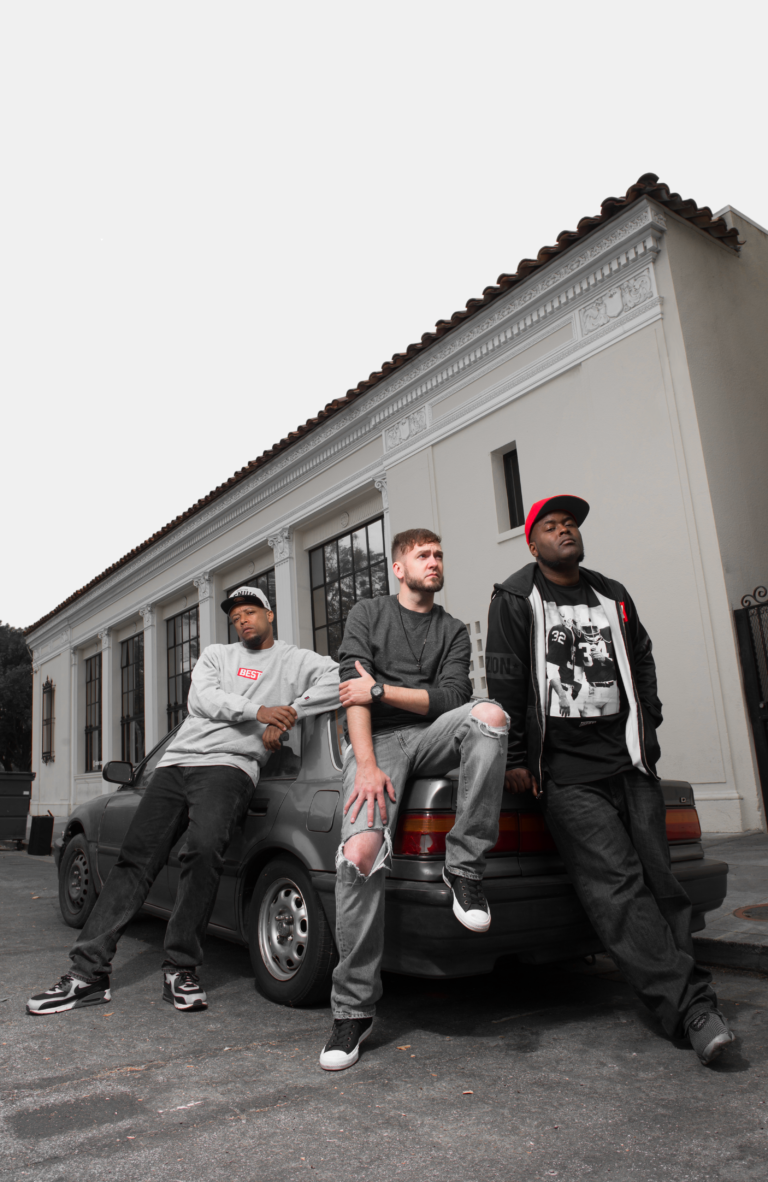 We're stoked to announce that CunninLynguists are returning to Europe this fall for the Hearing Colours Euro Tour Part One f. Trizz & Yamin Semali!
There has never been an anomaly in hip-hop quite like the southern trio CunninLynguists.  Sampling genres from psych-rock to blues, New Romantic to polka, they have been musically compared to UGK and Atmosphere in the same breath. They have toured and shared stages with Kanye West and Aesop Rock to equal success. They have crafted songs with international soul superstar Cee-Lo Green and politically charged indie-favorite Immortal Technique – on the same album.
CunninLynguists newest project, Rose Azura Njano, is set to be released on October 6th 2017 via APOS Music and RBC Records. It is the trio's first studio album since 2011's Oneirology & first release since 2014's Strange Journey Volume Three.
Be sure to catch the genius trio made up of Kno, Deacon and Natti, in a city near you in October!
October 21st – Zürich, Exil (Tickets)
October 24th – Cologne, Club Bahnhof Ehrenfeld (Tickets)
October 25th – Berlin, Gretchen (Tickets)
October 26th – Hamburg, Molotow (Tickets)