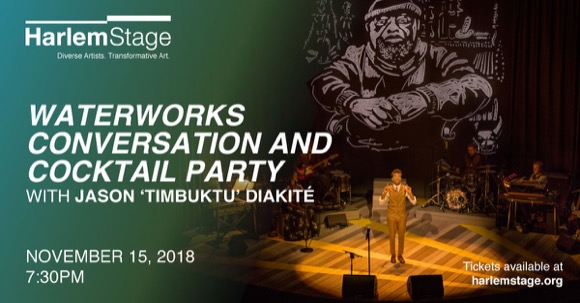 New Yorkers!
On November 15th you are welcome to join Jason Diakité for a cocktail party at Harlem Stage, where he in conversation with scholar and author Monica Miller will examine the journey of bringing to life the theater project inspired by the book A Drop of Midnight. They will discuss topics like identity, belonging and community and would love for you to participate.
Born of American parents with roots in Harlem by way of South Carolina and Pennsylvania, this first generation Swedish artist unpacks racism, bigotry, artistry, family and belonging through an unflinching narrative that dares to ask the questions: Where do I belong? Who are my people?  Does my skin define me? Music, text and visuals weave a compelling story that journeys across continents and musical genres. Jason will be accompanied by a live band: The Rakiem Walker Project.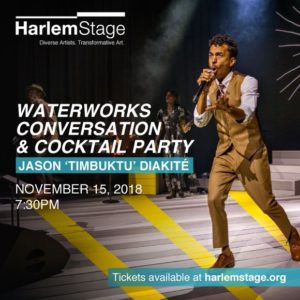 This evening is dedicated to reflecting on the visionary artists and works presented at Harlem Stage through their signature commissioning program, WaterWorks. They will highlight the significance of the program (past, present and future) while creating space for dialogue, community and transformational ideas.
Tickets: www.harlemstage.org