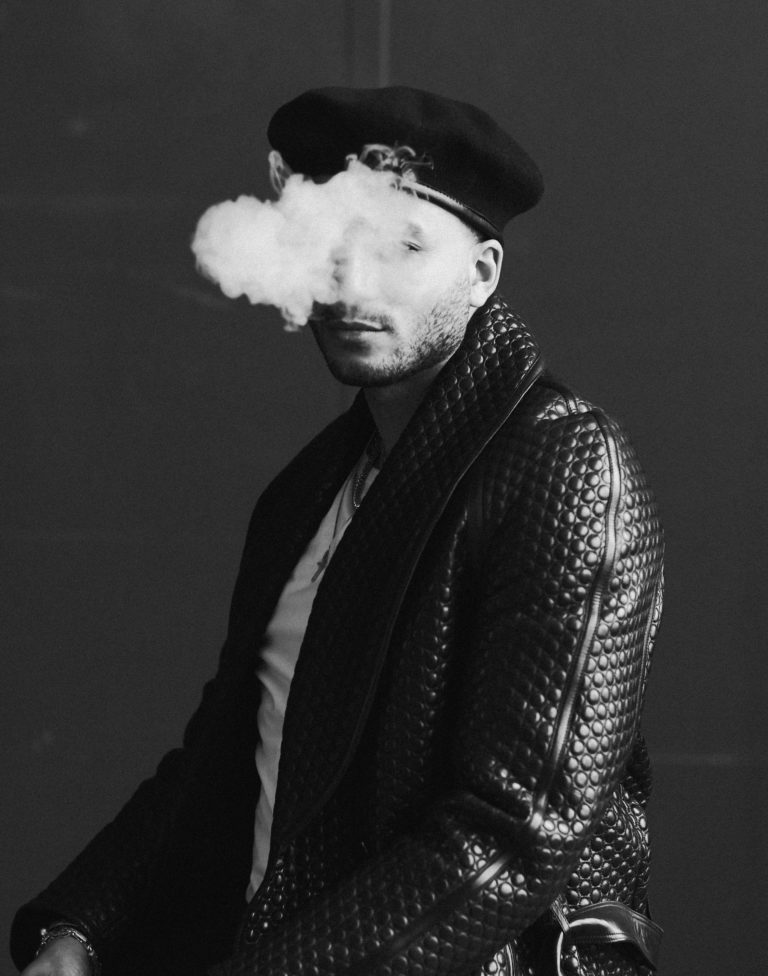 Management business Bad Taste Empire is based in Stockholm, Malmö and Los Angeles and work with artists like Jason 'Timbuktu' Diakité, Tomas Andersson Wij, Jens 'Chords' Resch, Tingsek, Danko Jones, Lemaitre, Julia Adams and Anton Axélo. As of now we also have the honour to count Kim to our group of clients.
Kim Cesarion is a classically trained musician and he plays both violin, piano and double bass. He is mostly famous for being a very skilled vocalist with a bad ass countertenor, which he for example uses in his single "Undressed" from 2013. Music like soca/calypso, zouk, reggae/dancehall, blues, funk, classical music and modern R&B has always been a part of Kim's upbringing, and Kim's musical heroes – artists like Prince, D'Angelo och Stevie Wonder – have helped him to find his own musical expression. All of this resonates in Kim's music; the eclectic mix of R&B, pop, and soul, accompanied by Kim's very distinct countertenor.
The single Undressed sold gold in both Norway and Denmark, platinum in Australia and 4 times platinum in Sweden. His debut album with the same name was released in 2014 and 2015 he released the single Therapy. After a long period of switching labels, he finally released EP "Bleed" in 2018, and he premiered the first single Call On Me by performing it on the first SAS direct flight from Stockholm to the music festival SXSW in Austin, Texas.
At the moment Kim Cesarion is busy with exciting artist collaborations and working on new music. "We're thrilled to be working with Kim", says Jonas Nilsson, Manager & Owner at Bad Taste. "I don't think anyone has failed to notice the capacity Kim Cesarion has as a songwriter and a musician, and after following his work for a long time it's super exciting to finally be working together!" Stay tuned!
www.facebook.com/kimcesarionmusic
www.instagram.com/kimcesarion
https://open.spotify.com/artist/1FbsmLXvj5CccZj6JLk46Z?si=SdmNKvXySRKs95vpY-VZ5Q
Press photos: https://www.dropbox.com/sh/000wfwxmxwmgdf0/AABD3t6UfCQsta-BYJgu4WPEa?dl=0
Contact manager: jose@badtasteempire.com